General CULA Dense (LAPACK & BLAS) support and troubleshooting. Use this forum if you are having a general problem or have encountered a bug.

Posts: 2
Joined: Wed Aug 27, 2014 7:36 am
---
It gets even more weird if I increase the matrix size, now there is a 7s long gap: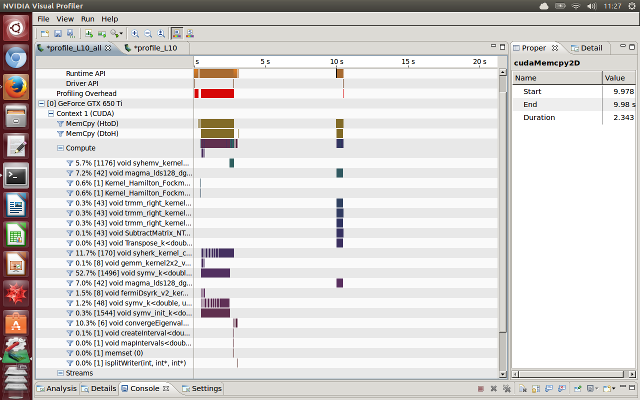 Additional information: I use CULA dense R17 and CUDA 5.0.
Posts: 2
Joined: Wed Aug 27, 2014 7:36 am
---
---
Who is online
Users browsing this forum: No registered users and 1 guest