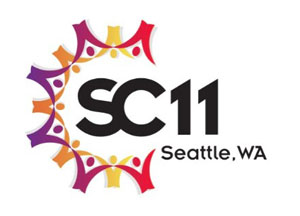 The entire CULA team is here in Seattle and everyone is pumped up for the first big day of action. Last night, at the opening gala, we were pleased to see familiar faces all around us. It's not an easy showroom to navigate, but we hope our users will find us at booth # 244.  A number of people came by our booth to ask about CULA Sparse, as well as a few scavenger hunters (fun!), and we hope this will be another great show for everyone. Today we will be catching up with our partners to find out what their vision of the SC market is and how we can work together and contribute to their strategies.
By the way, it is TODAY that John Humphrey will be giving his presentation on CULA Sparse and all of the great features added to the CULA Dense library!  We hope you can make it!
What: Exhibitor Forums: Advances in the CULA Linear Algebra Library 
Where: 613/614
Enjoy the show!