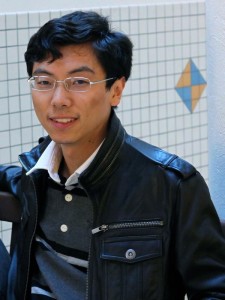 Meet Yu Tian, a Financial Mathematics PH.D. student from Monash University in Australia.
He is a member of our CULA user community and is being highlighted here for his contributions in the field of high performance computational finance. Last year, he and his colleagues published a paper entitled "Option Pricing with the SABR Model on the GPU."
He explained to us that in the world of computational finance, the most popular areas of research are centered on: 1) new financial models, and 2) novel computational methodologies to solve models more efficiently. His research is focused on the acceleration of option pricing models leveraging state-of-the-art techniques and technologies such as GPUs.
Modern option pricing techniques are extremely complex, but allow financial analysts to calculate the value of a stock option with tremendous accuracy. These models involve many linear algebra routines, such as CULA's Singular Value Decomposition function.
How CULA Has Helped
"We used the SVD function in CULA Basic in a least squares problem to solve an American option pricing model and were able to achieve a 4X speedup," said Yu Tian.  "Now that we have a supercomputing center at our university, our plan is to get the full version of CULA for all GPU nodes and do some research on calibrating complex financial derivatives models."
We're wishing Yu and his colleagues at Monash University best of luck in their research!
What is your experience with CULA? If you'd like to share, please contact us.