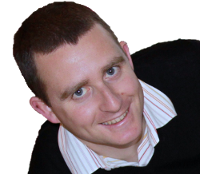 This is the first post of a new blog series called User Spotlight. Our goal is to help facilitate knowledge sharing within our user community.  As often as possible, we will be writing about the cutting edge research our users are involved in, and how CULA has helped them.
On the spotlight today: Dr. David Hastie from the Imperial College in London.
Dr. Hastie is a research assistant in the Department of Epidemiology and Public Health, in the School of Public Health at the Imperial College. He is a member of the Biostatistics group and is currently focused on a project aimed at understanding how various factors combine towards the risk of lung cancer.  His work also involves the development of Evolutionary Stochastic Search, a variable selection algorithm based on an Evolutionary Monte Carlo approach, for single and multiple response linear models. Working with collaborators, he is looking to extend the algorithm to be applicable to logistic regression and regression with interaction terms.  He is involved in the development of the C++ software for this algorithm, and is also leveraging GPU programming techniques to improve performance of the algorithm.
How CULA has helped
"We use CULA within an algorithm we have developed to do variable selection. We are applying this algorithm to genetic data to see which genes are associated with different outcomes. This involves very large matrices. We are mainly using the QR decomposition functionality in CULA and have found it to be hugely helpful. In particular we have overcome bottlenecks that previously we had not been able to surmount," said Hastie.
Once his research paper has been published, we will certainly add it to our library. Meanwhile, if you would like to learn more about his work, feel free to visit his web site.
If you'd like to share about your research work , including how CULA has contributed to it, please contact us!  We appreciate the feedback!