As soon as the end of the exhibition was announced, a loud sound of clapping echoed all around the exhibitor hall.  It was time to dismantle, pack up, and say good bye to our friendly booth neighbors.  Actually, it's not good bye we were saying, but "see you next year in Seattle!"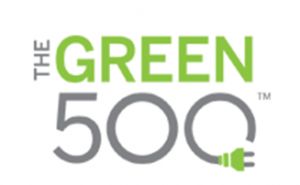 One of today's highlights was the announcement of the "Green 500" list of the world's most energy-efficient supercomputers.  It was great news for our friends at NVIDIA since the only Petaflop systems in the top 10 are powered with Tesla GPUs.  Better yet: of the GPU-powered petaflop systems, Tokyo Institute of Technology's system Tsubame 2 was ranked #2!  (their booth was right in front of ours and we had the pleasure to witness the moment they received the award!)
From our perspective, GPUs have become the "go-green" approach enabling the world's top ranking supercomputers to deliver the highest performance with never-before-seen energy efficiency.
"Lean, Mean and Green" was NVIDIA's catchy marketing phrase for this year's event, and they can certainly back it up with solid stats!
Now, I can't help but wonder: who will be next the organization to introduce the Leanest, Meanest, and Greenest world supercomputer in 2011?
We are going home fired up and ready to focus our energy on the next project: sparse solvers! We know how relevant math libraries are for scientific applications looking to take advantage of the next generation supercomputers. And we sure hope to be active contributors in this industry by offering our GPU consulting services, and partnering with HPC vendors that can bring our CULAtools library to users worldwide.